---
Windows 10 and Android are now the perfect match
Now Microsoft is moving beyond merely getting its apps on to other platforms — it's integrating Android in Windows 10 with the Your Phone app, which gives you instant access to your mobile photos and text messages on the desktop.
During its Surface launch event this week, Microsoft gave us a peek at something even more impressive: the ability to completely mirror your Android phone on Windows 10. All of a sudden, there's a much bigger reason for Windows users to avoid the iPhone.
---
What to expect from Google's Pixel 3 event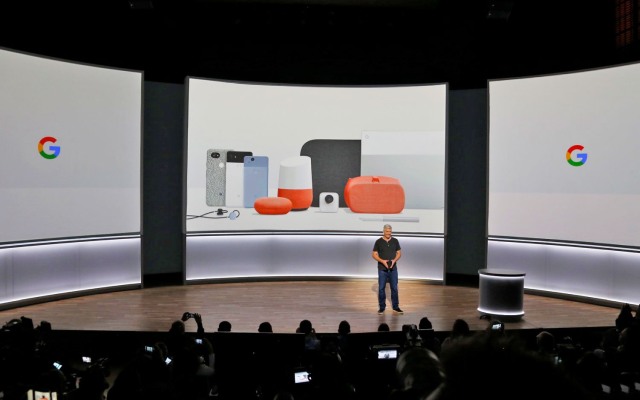 Who knows, maybe a Google-branded microwave is on its way. There's no way everything (like Pixel 3, Home Hub, Pixel Slate and new Chromecast) already leaked, is there?
Sign up for a daily newsletter of the most important stories in tech.

---
Apple's 'software lock' prevents some repairs on iMac Pro, 2018 MacBook Pros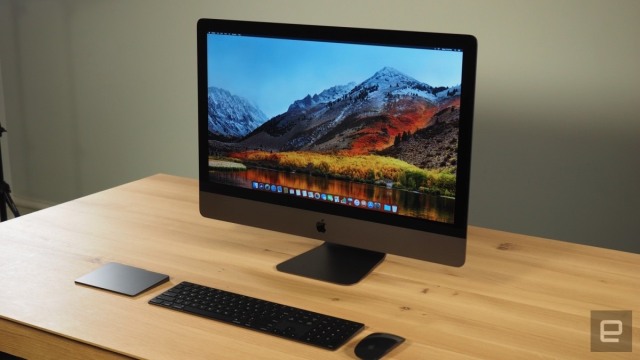 According to MacRumors and Motherboard, anyone doing significant repair work on these systems won't be able to use the computer until they run the Apple Service Toolkit 2 diagnostic software. For the MacBook Pro that includes "display assembly, logic board, top case (the keyboard, touchpad and internal housing) and Touch ID board," and on the iMac Pro, it's the logic board or SSD. The trouble, it seems, is the custom T2 chip Apple has embedded that adds on-the-fly encryption, but also could lock out DIY or third-party repairs and replacements.
---
Bloomberg claims China carried out a 'hardware hack' on Apple and Amazon servers
According to Bloomberg's anonymous government and corporate sources, 30 US companies fell prey to an "attack" with surveillance chips surreptitiously installed on SuperMicro motherboards to snatch intellectual property and trade secrets. The only problem is that the two highest-profile targets listed — Apple and Amazon, not to mention SuperMicro itself — stridently deny anything ever happened.
---
'The Mandalorian' image, list of directors revealed
A day after we learned the name of the Star Wars TV show that's destined for Disney's unnamed subscription streaming service, its official website posted an image of The Mandalorian. We don't know anything about the cast or anything new about the plot, but well-known directors are in the queue, including Dave Filoni (Clone Wars), Taika Waititi (Thor: Ragnarok, What We Do In The Shadows), Rick Famuyiwa (Dope), Bryce Dallas Howard (Solemates) and Deborah Chow (The High Cost of Living, Better Call Saul, Man in the High Castle).
---
VanMoof's new electric bike is seriously smart
VanMoof's Electrified S2 and X2 are vast improvements on their predecessors, with bigger batteries, nippier motors and smarter locking mechanisms. If you live in a city and fancy commuting on a bicycle, but fear conniving thieves and the potentially sweaty exercise required to reach the office, this could be your savior. During a two-hour test-ride in London, Nick Summers was impressed with the S2's stylish frame, pedal-assisted power and integrated 'stealth lock.' It's not a cheap purchase, but few electric bicycles are at the moment.
The Electrified S2 and X2 are coming to the US, Europe and Japan for $3,398/£3,198, though the company is offering an early-bird discount of $800/£800. These prices, while steep, are roughly in line with other electric bikes.
---
Spotify opens up its podcasts section to all
Spotify has opened up to podcasters, by letting anyone add their shows to the podcast section. But the platform won't host podcasts directly. Spotify can make new episodes of your podcast available as soon as you upload them to your aggregator or host. All you need to do is provide Spotify with your podcast's RSS feed, much like you would when adding your show to Apple Podcasts or other services.
---
Fitbit data helps police arrest another murder suspect
Fitbit may have helped police solve the murder of one of its users, after investigators used heart-rate data to determine the identity of the alleged killer. On September 8th, Anthony Aiello visited his 67-year-old stepdaughter Karen Navarra in San Jose. He claims he brought homemade pizza and biscotti for her, and she walked him to the door and gave him a couple of roses as a thank you. But data from Navarra's Fitbit Alta showed a different story, according to investigators.
The data indicated that Navarra's heart rate "spiked significantly," then rapidly slowed and stopped — all during the 15 minutes or so that Aiello, 90, was in her home.
But wait, there's more…
---
The Morning After is a new daily newsletter from Engadget designed to help you fight off FOMO. Who knows what you'll miss if you don't Subscribe.
Craving even more? Like us on Facebook or Follow us on Twitter.
Have a suggestion on how we can improve The Morning After? Send us a note.