---
N.E.R.D.Why "Rogue One" is a warning sign for digital resurrection
If you haven't seen the latest "Star Wars" flick yet, avert your eyes. Lucasfilm used CG to include Peter Cushing in the role of Grand Moff Tarkin, despite the fact that Cushing passed away in 1994. Some found the special effect distracting, and Devindra Hardawar investigates what this means for the future of actors both living and dead.
---
No, you don't have to wear shadesLG's laser projector is bright enough to work in the daytime
Ahead of CES, LG revealed a new projector that won't wow you with its resolution, but manages to be a showstopper anyway. That's because this 1080p beamer is capable of 2,000 lumens of brightness, all from a 4.6 pound package small enough to sit on a table.
---
Because it's not the iPhoneWhy Apple is ignoring the Mac
We haven't seen a new Mac desktop computer in a long time, and a Bloomberg report looks inside Apple for reasons why. A lack of direction from the top, and a drain on resources caused by iOS and issues with the MacBook Pro are cited as specific issues. Of course, Apple says it has "great desktops" on the roadmap, so the real question is how long the faithful will wait for a refresh.
---
Cleaner energy and safer roadsTesla's master plan was realized in 2016
The road from niche sports car builder to mass-market sensation has been a long one, but Tesla is almost there. Despite a few setbacks, like Autopilot accidents and problems with doors on the Model X, it's in position to be the company Elon Musk has always dreamed it could be. Now it's time to deliver on the hype.
---
366 miles between fill-upsHonda's next-gen hydrogen car is here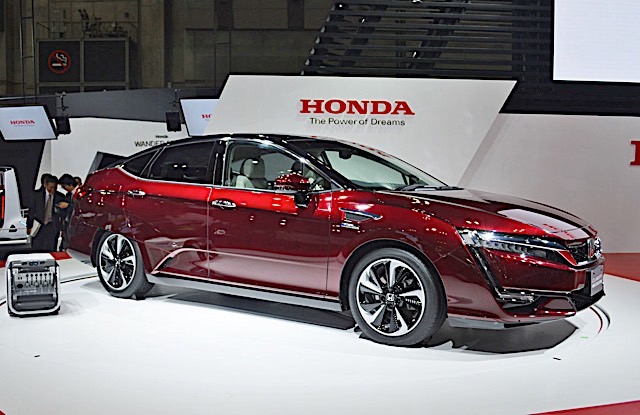 The first of Honda's next-generation hydrogen-powered cars has just arrived in California. The new model is more efficient than the ones it replaces, and is available for $370 a month for three years with just under $3,000 down. That price that includes 20,000 miles per year and up to $15,000 of hydrogen fuel. Given the amount of "free" fuel involved, Honda is virtually giving these cars away to people willing to give hydrogen a shot.
---
Everything but the kitchen sinkSamsung Gear S3 Frontier review
Samsung's Gear S3 Frontier does everything you'd want a smartwatch to do, but because it runs the company's Tizen OS, there aren't many apps to add to the experience. What's there, though, is very good: An LTE radio, automatic fitness tracking, Samsung Pay and a great interface to boot. If you can deal with the considerable size, it might be worth your time. But with watches based on Google's Android Wear 2.0 coming soon, senior mobile editor Chris Velazco suggests it might be smart to hold off on a purchase for now.
But wait, there's more…